The QUICKLOCK™ Aluminium Handrail and Walkway System
One of the most time and cost consuming areas in any offshore structure in terms of design, fabrication and maintenance must be the walkways and handrailings. These are traditionally built in carbon steel, need intricate welding and detailing and then continual maintenance for their lifetime. Doesn't have to be this way….
The QUICKLOCK™ Aluminium Handrail and Walkway System
Aluminium Offshore has designed and produced a series of extrusions and components which can be quickly bolted and locked together using fasteners and a patented locking system. This allows the modular building block system to achieve an infinite number of layouts. No welding or special tools are involved for its installation. The system can also be retrofitted in place of steel or GRP railings and walkways. There's more. Because it is made of aluminium alloy, QUICKLOCK™ is light yet strong, durable and maintenance free. Complying with the latest international design standards, QUICKLOCK™ is also aesthetically pleasing.
Quicklock handrail and decking system on COSL HYSY943 project
Maintenance free marine aluminium alloy material.
Lightweight – approximately one third the weight of equivalent steel sections.
Height of handrail can be from 1-1.5m or custom designed to comply with special requirements.
The system can be either surface mounted or side mounted on to the support structure which can be in any material.
100% weld-free construction — eliminates hot work
Designed in full compliance with international design codes and approved for offshore applications
Durable

Entire system is constructed in 6082 T6 series, high strength marine aluminium alloy with marine grade casting alloys and all fasteners in SS316.
20-year warranty against structural corrosion.
No cracking or resin issues as with composites.
Modular Design

Time and cost savings during installation
Quick and easy to install in a fraction of the time taken for steel counterparts.
Improved aesthetics — system can be anodized or powder coated in a variety of colours to achieve your desired look.
200 colours available — specify any colour you like for different areas of the installation. For example, yellow for escape walkways, red for fire hazard areas
Flexible – custom extrusions and specially casted 360º rotatable elbow joints allow for different angles in both horizontal and vertical directions. Optimized design/shape unlike GRP and steel.
Better surface finish — extrusions provide unblemished surfaces for better feel and finish.
The Quicklock™ aluminium walkway system offers a wide range of applications for walkways, platforms, stairs and ladders for marine and industrial usage.
Top fixing systems, no underneath access required
Special insulated clamping system to steel stringers, no drilling required
Over ten different walkway decking profiles available to cater for any load combinations.
Decking grip is lifelong, not sandblasted or based on epoxy addons.
Decking can be perforated or without holes, any hole size can be accommodated.
Load Bearing and Spanning Capacity
A variety of decking planks are available in Aluminium Offshore to suit different applications and requirements, including light duty, medium duty, heavy duty and super heavy duty types. Thanks to the flexibility of the production of aluminium extrusions, new design can always be developed when required too. The graph beside shows the range of the design loads and spans of some typical planks.
SHAPES:
Unlike steel gratings which are available in standard formats, aluminium deckings and gratings are produced using a completely different process: a shape is designed and cut into a steel mould. The mould is placed in the mouth of an extrusion press and hot aluminium is extruded thru the mould. The resulting shape is then cooled and heat treated to create the decking. As you can imagine, this method allows us to create complex shapes and incorporate many functions into them.
STRENGTH:
Marine aluminium alloy AA6082T6/equal has a yield strength of 260N/mm²; and a ultimate tensile strength of 310N/mm². The decking is designed to counteract deflections as per Codes (usually L/200) and have an equal or superior performance in terms of loading compared to steel. Superior, because the factor of safety for aluminium decking is greater than steel (since deflection governs the design and the tensile strength is equal to mild steel). We have available deckings to handle almost any loading required (we have even installed road bridges using the same deckings).
INSTALLATION:
Decking is interlocked for greater load carrying ability and better load distribution and clipped down to the steel stringers. Interlocking is designed to allow decking to be fixed from the top. Galvanic reactions are removed using a self-adhesive neoprene tape which is applied to the steel beam top flange. The clipping system is made of aluminium alloy and the clips are powder coated to prevent dissimilar metal contact. All fasteners are stainless steel 316.
APPROVALS FOR OFFSHORE USE:
This system has been extensively used for offshore and marine projects and has been approved by all Class bodies DNV, ABS, LRS, BV. There are no prohibitions against the use of marine aluminium alloys in fixed structures in any offshore installation.
The components of the system are designed and manufactured in accordance to the following codes and requirements:
BS EN 1999-1-1, 'Design of Aluminium Structures'
BS EN 1090-3, 'Execution of Steel Structures and Aluminium Structures'
BS EN 1991-1-1, 'Actions on Structures'
Norsok C-002, 'Architectural Components and Equipment'
ISO 14122-3, 'Safety of Machinery – Permanent Means of Access to Machinery'
BS 4592, 'Industrial type metal flooring, walkways and stair treads'
BS 5395, 'Stairs, ladders and walkways'
AS 1657, 'Fixed Platforms, Walkways, Stairways and Ladders – Design, Construction and Installation'
AS/NZS 1170, 'Structural Design Actions'
DIMENSIONING:
Quicklock® aluminium alloy deckingis supplied in up to 12m lengths and requires support in one direction only. Since the decking is custom designed, any load or deflection requirement can be catered for. Using the usual steel grating as an example and with UDL set at 7.5KN/m²/deflection L/200:
Steel grating — 38mm high, 915 x 915mm square – requires steel supports in two directions at 915mm centres ( L/200 deflection)
Aluminium grating – 45mm high, 250mm W x 6000mm L requires steel supports at 2500mm centres.
Aluminium decking therefore reduces the extent of steel under support required.
The Quicklock® modular system has been used on various projects to date and is also (more on the standards) approved by exacting Norsok standards for offshore applications. They have been used on the following projects to date:
|   | Project | Customer |
| --- | --- | --- |
| 1. | Gudrun | Statoil Norway |
| 2. | Ekofisk 2/4L | Philips Petroleum, Norway |
| 3. | Bulan-Bulan | Brunei Shell Petroleum |
| 4. | H3031 — Cat D Drill semi-rig | Statoil, Norway |
| 5. | H3032 — Cat D Drill semi-rig | Statoil, Norway |
| 6. | Zawtika | |
| 7. | West Linus | North Atlantic Drilling Ltd, Norway |
| 8. | Songa Delta | Songa Offshore, Norway |
| 9. | Balai Cluster | BC Petroleum, Malaysia |
| 10. | Champion A2 | Brunei Shell Petroleum |
| 11. | Champion B2-3 | Brunei Shell Petroleum |
| 12. | B348 | Keppel Fels |
| 13. | Edvard Grieg | Lundin |
| 14. ongoing | Gina Krog | Statoil Norway |
| 15. ongoing | IvarAasen | Det Norske Oljeselskap |
| 16. ongoing | Martin Linge | Total |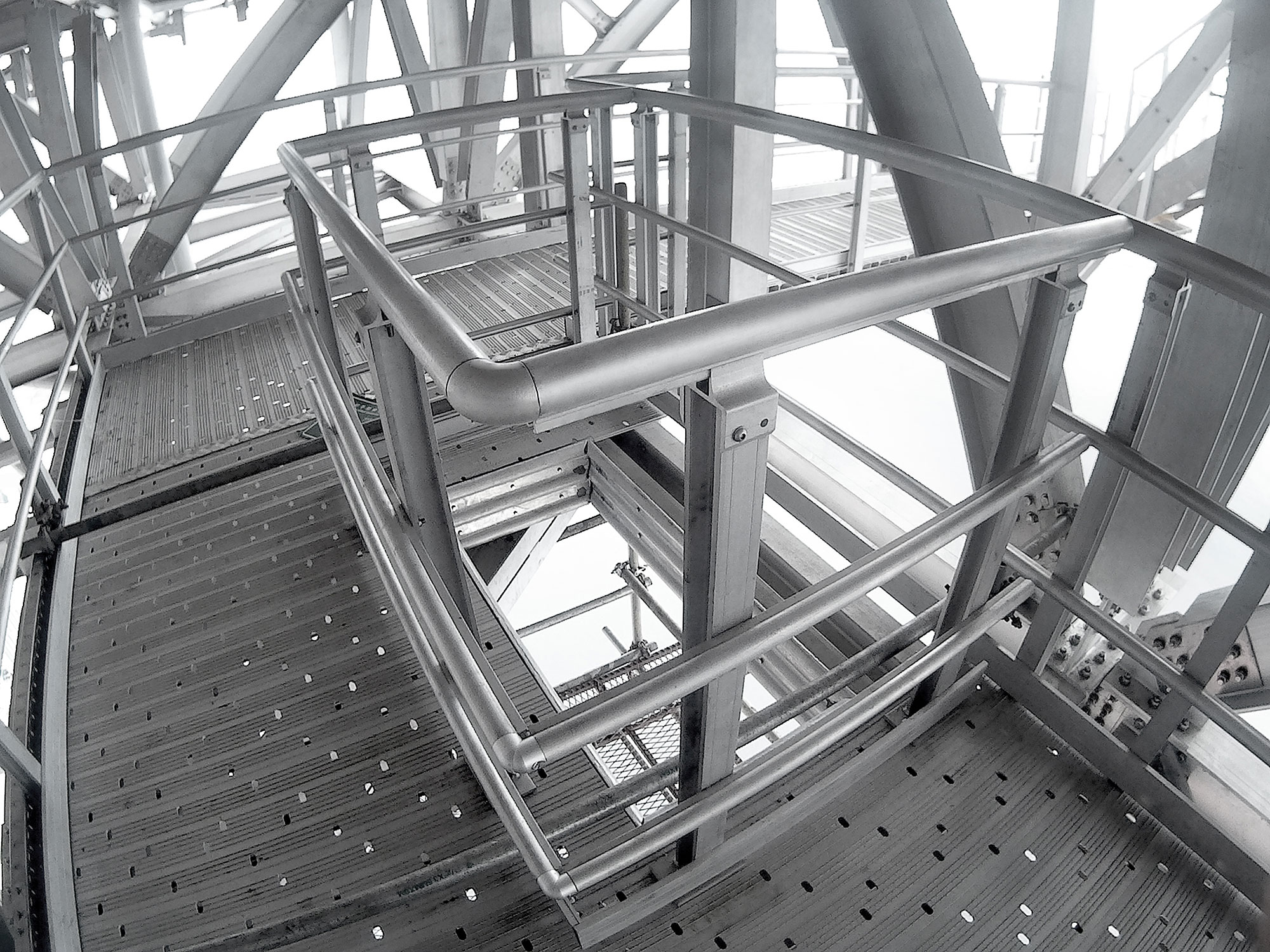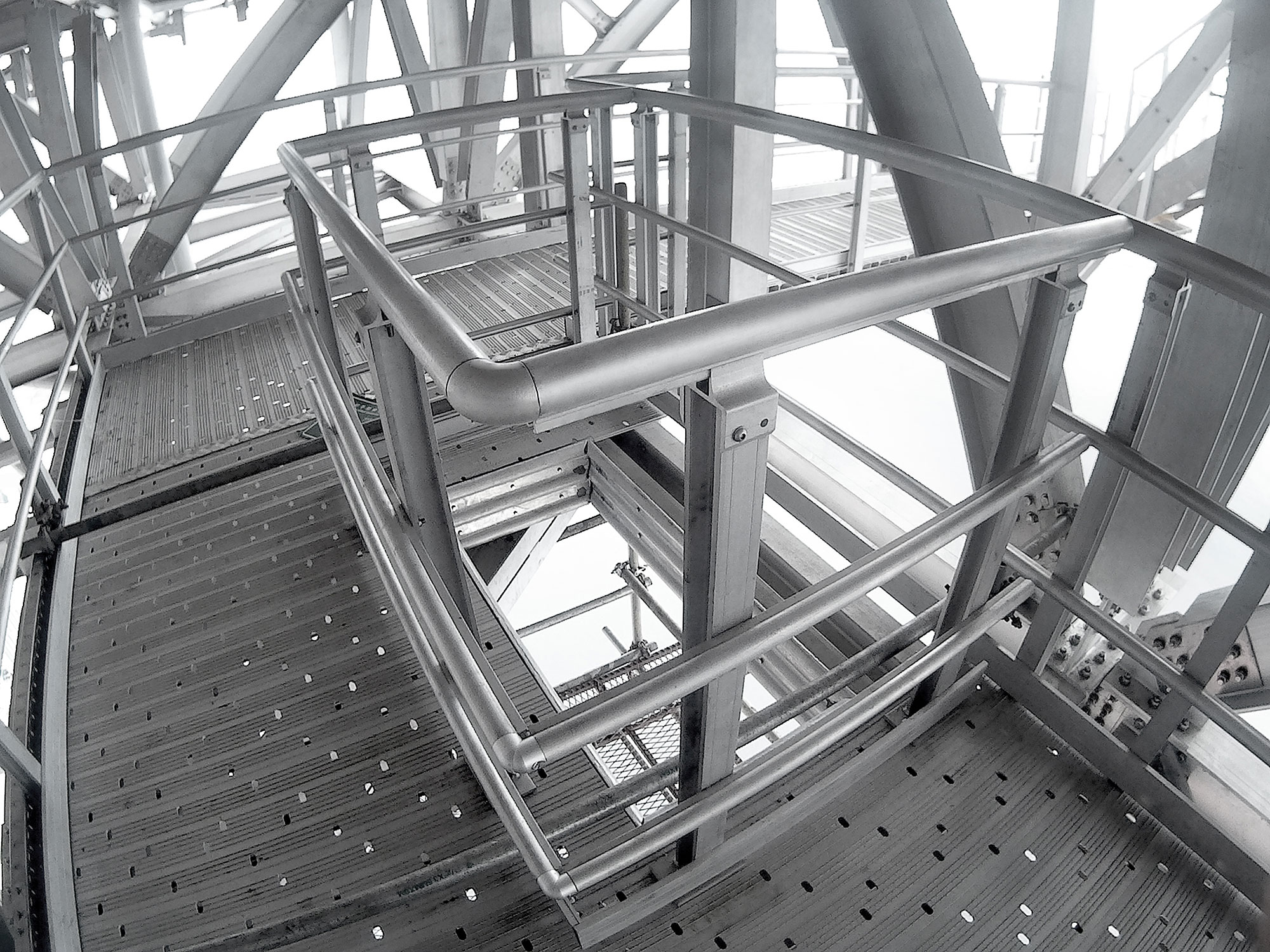 I was personally Impressed by the thinking behind the fire containment properties of the helideck to provide passive safety on its own
The fire demonstration was well-organized and very convincing. The design offers weight and maintainability advantages, as well as the very effective fire retardant system.
We are pleased to award you with a Special Recognition Award (Safety) Certificate for achievement in the field of HSE in the category "Aviation Fires Risk Downrated" for 2005.
…must say that I was impressed by the fire containment capabilities of the deck. The effectiveness of water in putting out the fire was clearly significant.
The staff at AOPL were extremely professionall, very efficient and timely in all their dealings with us, from negotiations to design details and construction, and right through to certification.
All the pilots at our heliport have unanimously expressed praise for this new helideck, especially the fit and finish of this product, which replaces an old rust-pront deck. We trust the high standards of design and manufacture will be upheld…
I expect any potential improvements to what is already an excellent product will only emerge as a result of operating experience.