Enhanced Safety Helidecks
The most critical moments of helicopter operation are during landing and takeoff. An accident at either of these stages can result in hundreds of gallons of jet-fuel spilling from ruptured fuel tanks in the belly of the aircraft.
XE Enhanced Safety Helideck*
A crash and burn scenario is always a frightening possibility – the intense, fuel-based fire will quickly spread on a flat helideck, making passenger rescue extremely hazardous. Vital time is lost in combating the fire on the helidecks when all attention should be concentrated on the blazing helicopter instead and on getting crew and passengers to safety.
On unmanned platforms, this problem is even more acute as fire-fighting facilities are limited to start with; outside assistance may simply not be available. Civil Aviation Authorities around the world recognize this risk and require extensive fire-fighting and crash safety equipment to be available and positioned around the deck.

Approved by USCG, UKCAA, NMD and Norsok
XE Enhanced Safety Helideck – A patented, passive fire-retarding system
The XE Enhanced Safety helideck was developed to reduce these risks and make passenger safety a top priority. This deck incorporates a patented, passive fire-retarding system which works by allowing burning fuel to atomize through an aluminium mesh screen. The mesh screen is installed inside the punched heli-decking which comprises the landing surface. A full-perimeter drainage system ensures that liquids are channelled, sub-surface, from heli-decking to drain.
Burning fuel is starved of oxygen and rapid heat dissipation occurs in the mesh. The fire is retarded immediately. Spilt fuel is quickly and safely drained away unburned and any remaining vapour burn-off can be extinguished in seconds with minimal water spray. Up to 97% of spilt fuel is recovered unburned. The atomizing process breaks down the fuel spraying through the decking to such an extent that only a simple water spray is needed to extinguish the remaining minor vapour flaring.
The XE Enhanced Safety helideck has been rigorously tested with multiple fire tests in the presence of Det Norske Veritas, Lloyds Register, the United Kingdom Civil Aviation Authority, International Civil Aviation Authority, ABS, various helicopter operators and manufacturers, public safety groups, offshore safety crews, pilots and user bodies.
The deck is currently installed on numerous offshore vessels, FPSOs and drilling platforms, hospitals and other locations. It can be fitted to a new-build structure or retrofitted to existing locations which require additional safety. For retrofitting, the existing steel structure can be utilized to the maximum extent by only laying down the safety decking and drainage system.
The XE Enhanced Safety helideck is a fully modular design: the deck is pre-fabricated and shipped to you in containers. Site assembly involves bolting only and can be completed within a couple of weeks. The deck is then installed under our supervision.
This model of helideck does not need foam or other extinguishing agents to deal with a fire on its surface and only water is sufficient to extinguish the residual fire vapour burn after the bulk of the fuel has been drained off. In recent tests on this helideck attended by representatives from UKCAA, ICAO, DNV, LRS, ABS, a 450l jet fuel fire was controlled[1] in the following times:
Purely passive basis , i.e with no intervention: under 90 seconds
Using a water DIFFS unit: under 4 seconds
LATEST: UKCAA CAP437 7th edition, 2013, Ch5 allows installations with an XE Enhanced Safety helideck to use seawater instead of foam for the foam monitor or DIFFS systems. This means a huge reduction in cost, complexity, testing, maintenance and renewals.
This helideck has a subsidiary advantage in reducing bird guano build up on unmanned offshore platforms. Its unique deck surface punch pattern replicates the random walk of large sea-gulls who find it difficult to walk on these decks with webbed feet. Users have reported substantial reduction in bird activity with these decks and birds prefer to roost elsewhere on the platform.
[1] "A fire is deemed to be under control at the point when it becomes possible for occupants of the helicopter to be effectively rescued by trained firefighters" (UKCAA)"
* Previously known as the Astech® Safety helideck
Safely landing a helicopter is not a task that is to be taken for granted, as demonstrated in this video of a helicopter attempting to land on a moving vessel.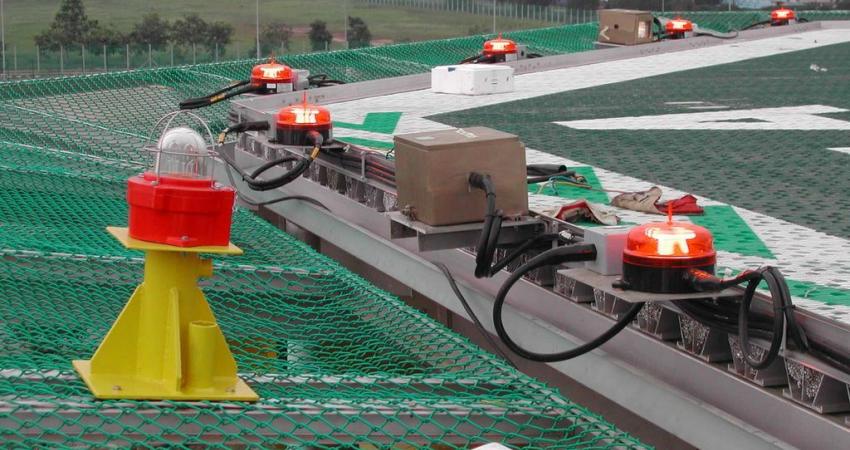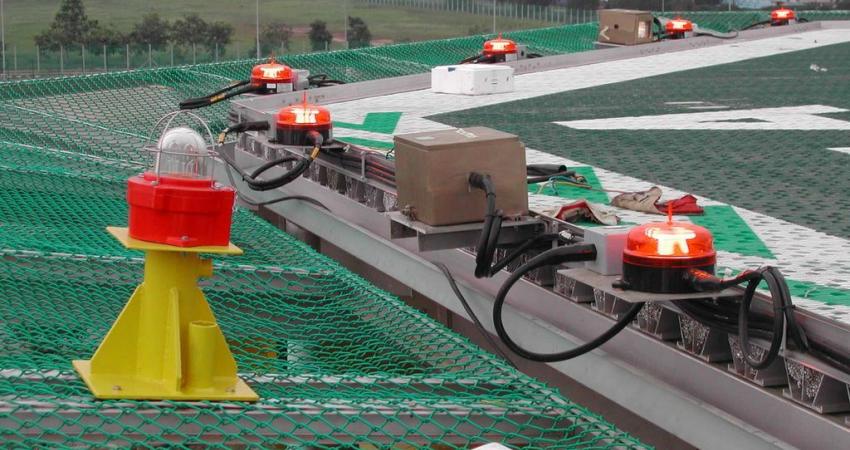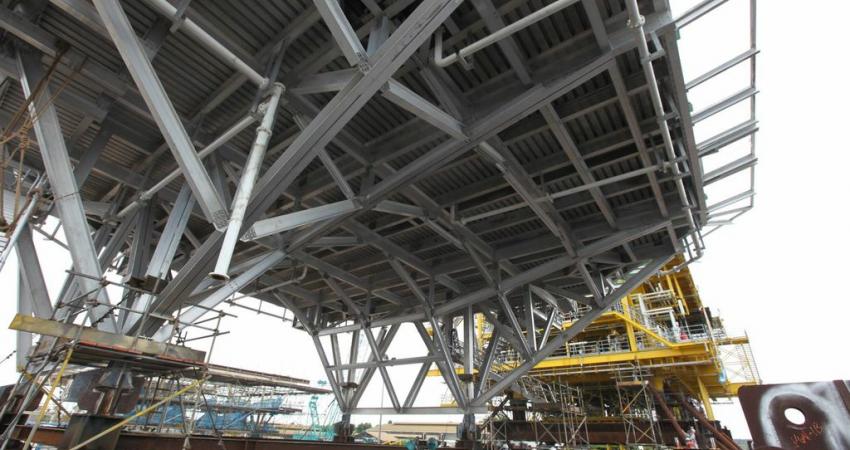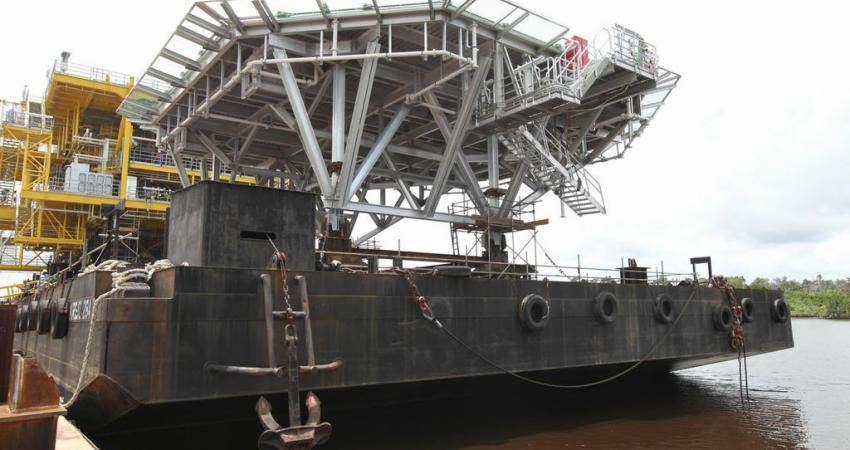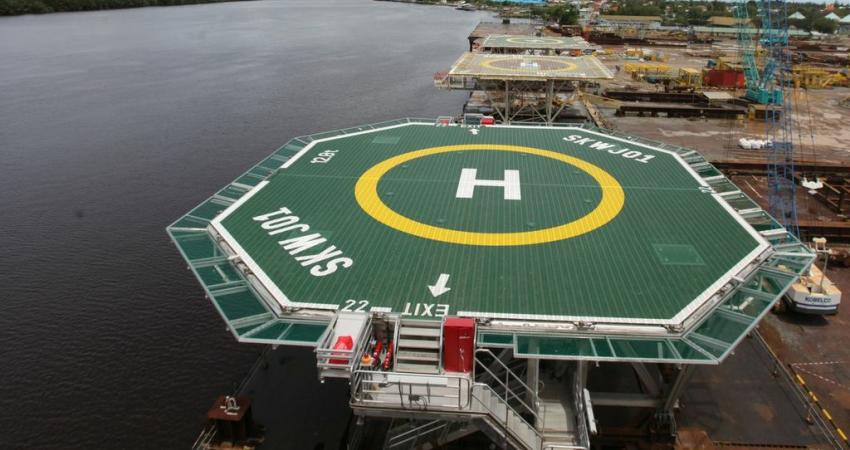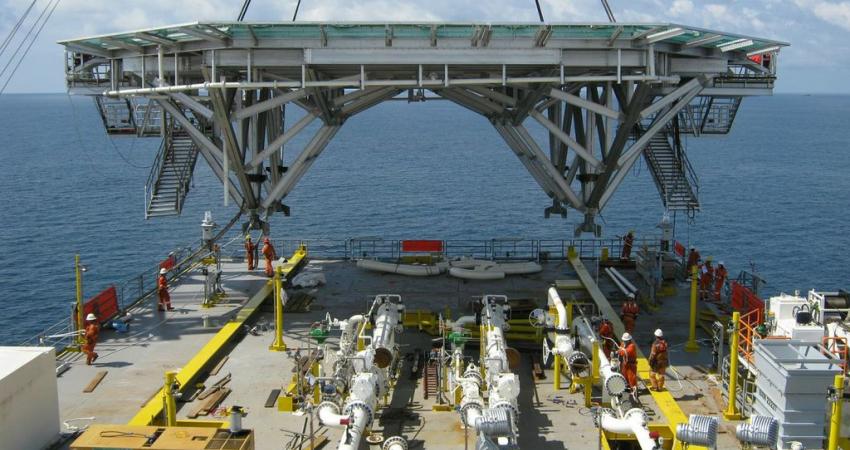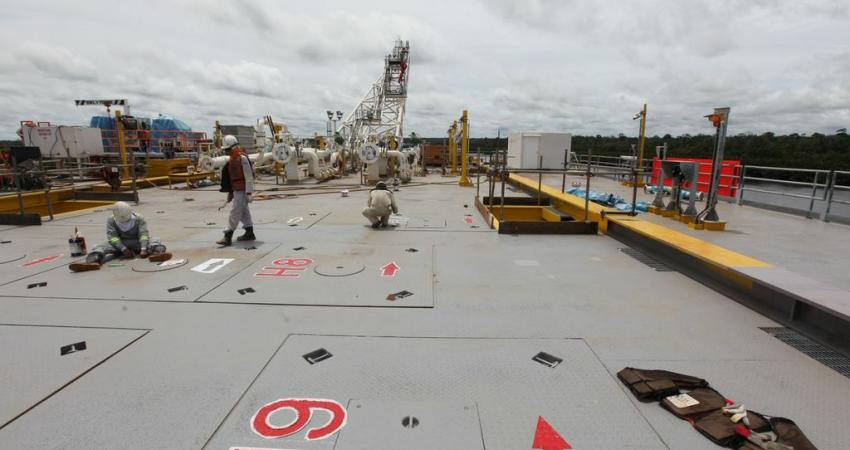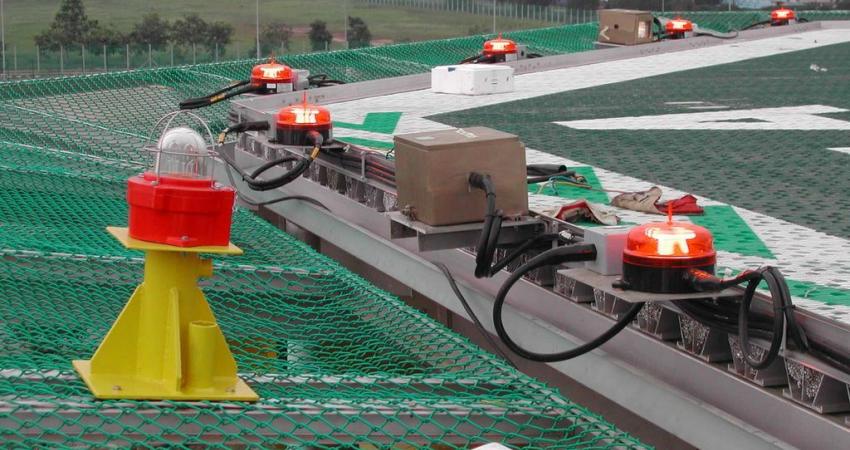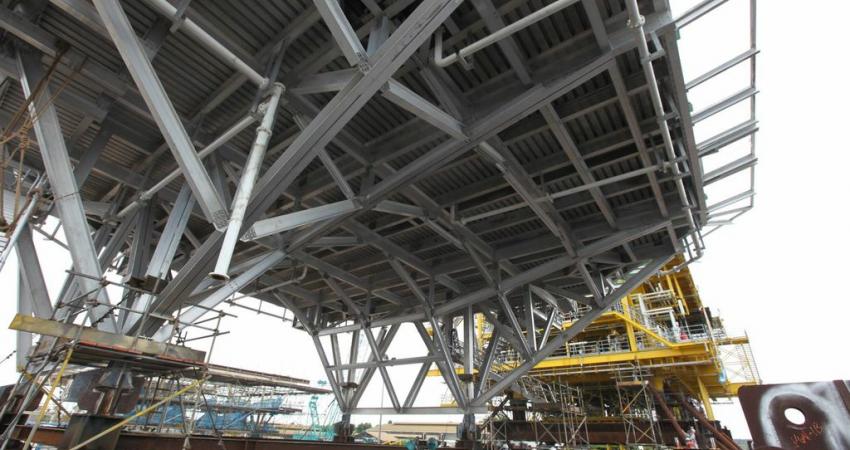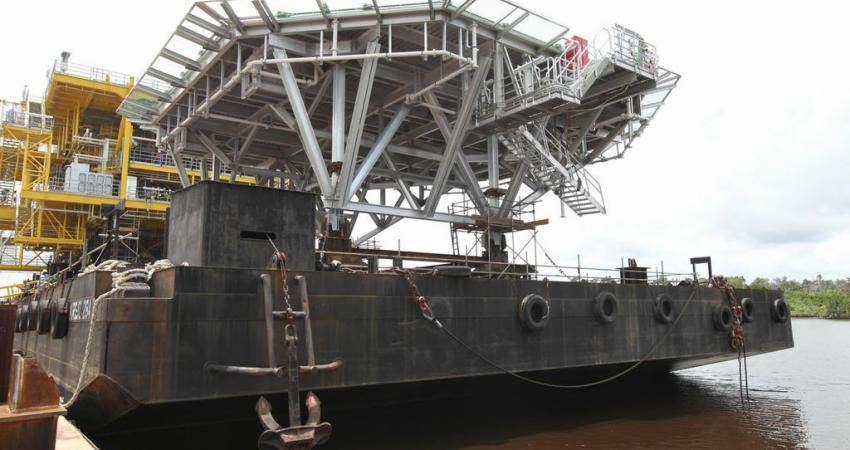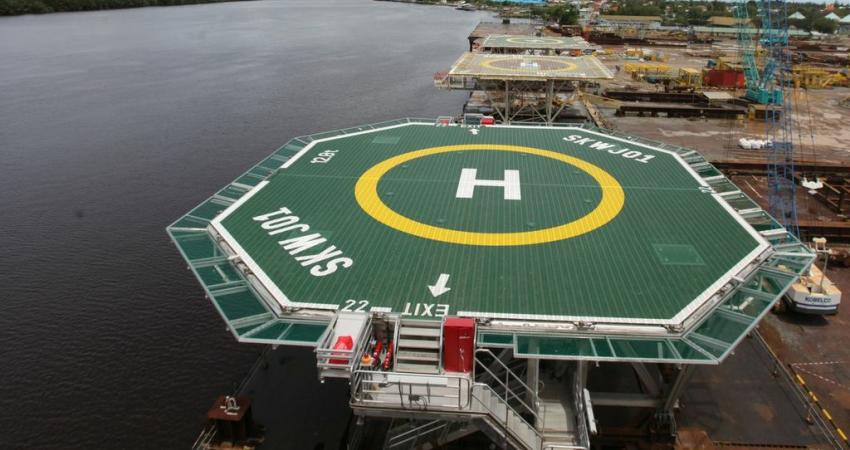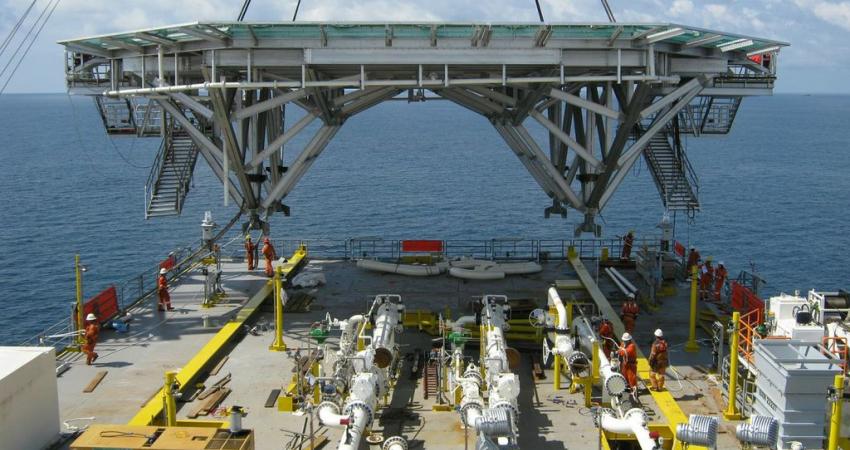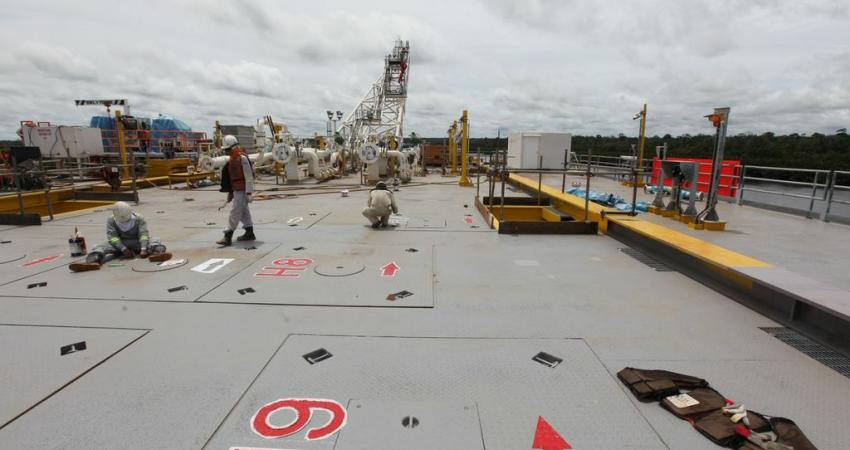 I was personally Impressed by the thinking behind the fire containment properties of the helideck to provide passive safety on its own
The fire demonstration was well-organized and very convincing. The design offers weight and maintainability advantages, as well as the very effective fire retardant system.
We are pleased to award you with a Special Recognition Award (Safety) Certificate for achievement in the field of HSE in the category "Aviation Fires Risk Downrated" for 2005.
…must say that I was impressed by the fire containment capabilities of the deck. The effectiveness of water in putting out the fire was clearly significant.
The staff at AOPL were extremely professionall, very efficient and timely in all their dealings with us, from negotiations to design details and construction, and right through to certification.
All the pilots at our heliport have unanimously expressed praise for this new helideck, especially the fit and finish of this product, which replaces an old rust-pront deck. We trust the high standards of design and manufacture will be upheld…
I expect any potential improvements to what is already an excellent product will only emerge as a result of operating experience.